We put to work our long track record and high level of expertise with regard to personnel and labor. Labor and Social Security Attorney Corporation SUBARU helps companies embarking on global business development to enter new territories. During these changing times, the mission of Labor and Social Security Attorney Corporation SUBARU remains to provide our clients with "what is needed right now."
● Coverage of all of Asia, Tokyo, Hong Kong, Bangkok, and Singapore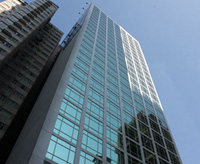 As the world rapidly moves toward a global market economy, an increasing number of companies based in Japan are attempting to tap into Asia's growth potential. Labor and Social Security Attorney Corporation SUBARU provides support related to personnel and labor management, not only for the Japanese business units of our client companies, but also their locally established business units outside of Japan. In order to achieve a system of personnel and labor management that seamlessly connects Japan with the rest of Asia, we have established a locally incorporated company in Hong Kong, and are the first Japanese labor and social security attorney corporation to do so.
Labor and Social Security Attorney Corporation SUBARU's global network enables us to successfully help our clients to enter new territories.
Track record
SUBARU provides support resolving the various problems faced by our client companies.
Business fields of client companies(as of May 2012)
include manufacturing, distribution, sales, telecommunications and IT, software development , medical and nursing care, human resource dispatch and recruiting, operation consignment and other business services.